Somewhere you feel welcome
Springtime thoughts from our gardener
Spring is finally here after what feels like such a long and harsh winter.  Our gardener, Jane, shares some of her thoughts on spring…
"I don't know if it's the cool freshness of the early morning air, or some quality of the light, or if it is the sound of the birds flitting about the garden with their beaks full of twigs, but there is something about an early spring morning that always fills me with joy.  Always has, ever since I was a young child.  Spring, for me, is the season of hope, and a cold winter, I have heard, heralds a good year.  So, here's to that.
Spring is also the season for many of our favourite bulbs, and though this protracted winter may have delayed some a little, they are coming non-the-less.  Indeed, the snowdrops seem to be flourishing, and even the shy little crocuses are happy to show their bright little faces.  Our February flowering daffs, however, are only just coming into their own, but the green spires of the common trumpet narcissus, Narcissus pseudonarcissus, that sweep the edges of the driveway are pretty much on schedule, sprouting taller by the day.
But it is bluebells that are obsessing me this spring.
We are fortunate to have a small, natural wood to the rear of the hotel, which guests are welcome to enjoy[1], and last year I was challenged to carpet the floor with one of our most archetypal woodland bulbs, Hyacinthoides non-scripta, our native bluebell, not to be confused with its larger, and more showy 'Spanish' relative, Hyacinthoides hispanica which is very prevalent in our gardens today.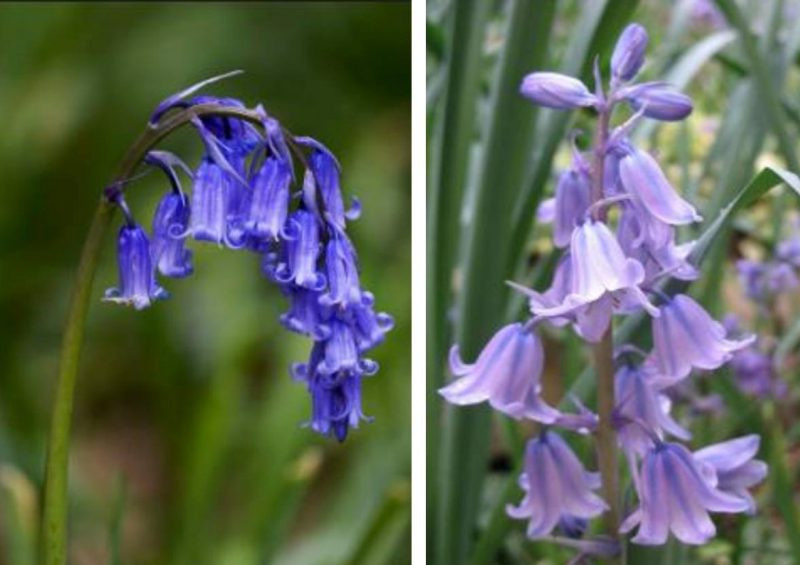 H. non-scripta                                                       H. hispanica
Now those of us who are a little older, I am sure, will recall these pretty native flowers were once a commonplace sight, gracing our woodlands in great blue drifts towards the end of April and May.  Alas, however, these days such sights are becoming increasingly rare.  So, naturally I was very excited by the idea of creating our own bluebell wood and last year, just as the flowers had begun to fade, I carefully extracted several bucket-loads 'in the green' from another part of Lord Gisborough's Estate.  We are lucky, in that respect, because of course it is illegal to dig up bluebells from the wild.  But here's the thing, despite thinking that I had dug up a vast amount of this dainty flower, when I transplanted them back into the ground, they didn't seem to go anywhere near as far as I had hoped.  This little wood of ours, I realised, is bigger than it looks.  Which is why, as I said, this year I have become a little obsessed by them.  And yes, I know it might be a little earlier than ideal, but I confess that in the last few weeks, whenever the weather has allowed, I have already started to transplant more bulbs.  It may not be a carpet for a couple of years, I realise that.  But come the end of April, hopefully guests will be able to see where I have been."
[1] I would hasten to add, that, in line with our environmental ethos, the paths we have created are left as close to nature as possible, with no hard-core subfloor beneath, and so I would advise that appropriate footwear should be worn, particularly in wet weather.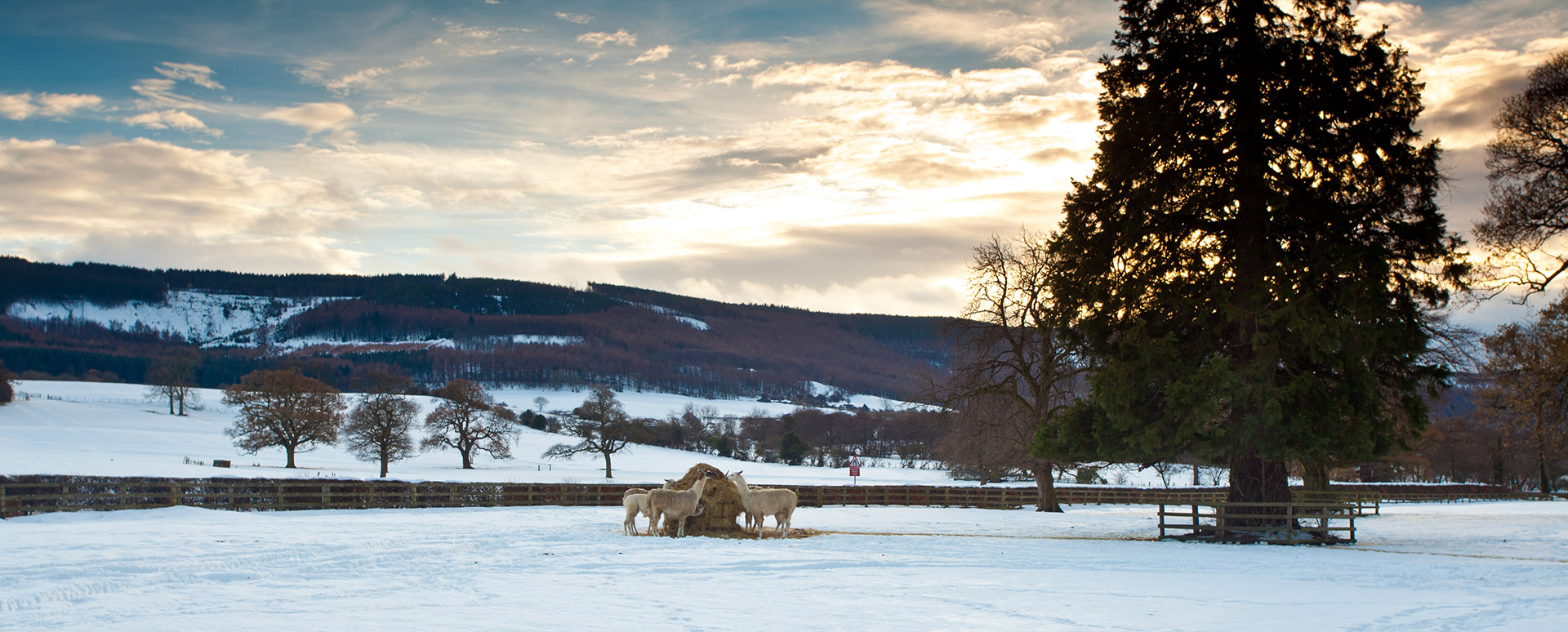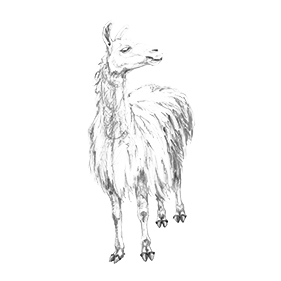 Book direct for the best deals
Book directly through our website and receive £10 credit to spend during your stay, when you book our 'best available rate'. Your £10 credit will be waiting for you at check in and can be redeemed against almost anything you choose during your stay with us. What about a pre dinner drink? Or perhaps you'd prefer to put it towards a pampering treat in our Revival Zone. The choice is yours.
Staycation
Getaway for a 3 night stay in North Yorkshire.
Spend your days exploring the Yorkshire coast or in the countryside on our doorstep, and visit some of Britain's best historic houses and gardens. Or, for total relaxation, sink into one of our comfy sofas by the log fire and enjoy a drink or two.
Dinner, overnight accommodation and full Yorkshire breakfast from £660 per room
Overnight accommodation and full Yorkshire breakfast from £480 per room
Based on two people sharing
Offer valid up to 31st March 2024
To book now please call 01287 611500 or e-mail welcome@gisborough-hall.com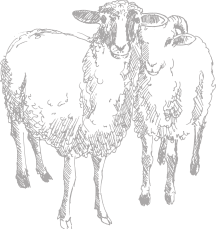 On the edge of the North York Moors, Gisborough Hall is a four star country house 'home away from home'. For business, leisure, weddings and special occasions, discover our charming Victorian country house hotel where a warm welcome awaits you.