Now the wedding season is in full swing we asked some of our favourite wedding suppliers for some hints and tips for the lead up to the big day.  Here is what Gary Walsh, of Gary Walsh Photography, had to say…
"After 20 years of photographing weddings, I have picked up some top tips, not all of them are photography related, but all are valuable nuggets that I'm happy to share. In no particular order, here you go…
Men breaking their shoes in.  Girls know all about shoes and that they need to be worn before a big occasion, men on the other hand tend to get them fresh out of the box on the morning of the wedding.  I tend to see the men hobbling at around 4pm.
Don't change any of your skin products on the run up to your wedding, your skin needs some time to get used to new products.
Allow some credit time for getting ready as everything always takes longer than you think, a pre ceremony bride toilet trip can be a 15 minute job.
Keep out of the sun or make sure you factor up on the run up to your big day, tan lines can be a photographer's nightmare with backless strapless dresses.
Make sure you factor 15 minutes into your day to escape briefly with your new husband/wife and your photographer, the images you capture will be well worth the effort and you will be ready for the time together.
If you know which suppliers you want to book, then book them as soon as you can, don't think about booking too early. If you know what you want, book them and that way you always get your first choice supplier.
When you book your venue make sure they have a plan B for photography if the weather is not ideal.  Some venues are gorgeous if the weather is perfect, but unfortunately you can't book sunshine.
Before your first dance ask your DJ or band to invite family and friends up onto the dance floor after a verse and chorus.  That way you're not shuffling on the dancefloor with all eyes on you two for too long and a packed dancefloor looks fantastic for photographs.
Formal family photography is very important, but it doesn't have to dominate your day.  When I photograph weddings I like to make them bespoke to each individual couple, so I ask them a few weeks before their big day to send me the key family images they would like me to take on the day.
This is a very difficult one to do and yet it's so simple, at some point during your day, just take a moment to step away from your guests and appreciate all your efforts in bringing your day together.
When you're looking at flowers for your wedding think about the seasons and what's readily available on your wedding date.
A real pet hate of mine is mobile phones and the bridal party men carrying them in their trouser pockets.  Either don't take them, which I know is probably not possible, so pop them in the inside pocket of your jacket.
Make sure one of your bridesmaids knows how to take your veil out and then pop it back in.  During your day to evening reception changeover you might want a veil break.
Make a list of all of your wedding day suppliers and their mobile phone numbers and keep it handy, just in case.
Some of the best speeches I've heard are written on cue cards.  Just make a note of all the topics you want to cover and then roll with it, if you write a speech out word for word you end up sounding like an eight year old reading out a school story.
I hope some of these give you food for thought and if you'd like to know more about how I photograph a wedding take a look at my website www.garywalsh.co.uk or email me for availability studio@garywalsh.couk.  Best wishes, Gary."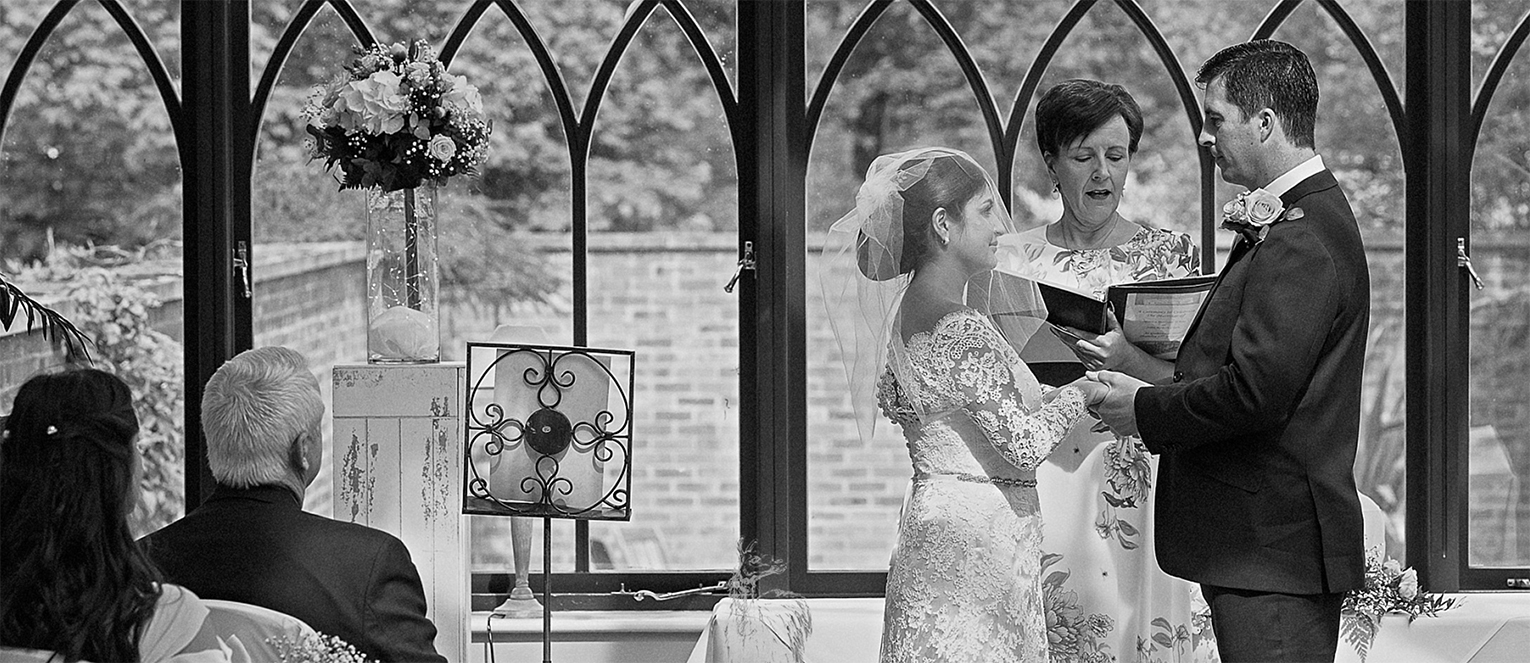 Book direct for the best deals
Book directly through our website and receive £10 credit to spend during your stay, when you book our 'best available rate'. Your £10 credit will be waiting for you at check in and can be redeemed against almost anything you choose during your stay with us. What about a pre dinner drink? Or perhaps you'd prefer to put it towards a pampering treat in our Revival Zone. The choice is yours.
Staycation
Getaway for a 3 night stay in North Yorkshire.
Spend your days exploring the Yorkshire coast or in the countryside on our doorstep, and visit some of Britain's best historic houses and gardens. Or, for total relaxation, sink into one of our comfy sofas by the log fire and enjoy a drink or two.
Dinner, overnight accommodation and full Yorkshire breakfast from £660 per room
Overnight accommodation and full Yorkshire breakfast from £480 per room
Based on two people sharing
Offer valid up to 31st March 2024, subject to availability
To book now please call 01287 611500 or e-mail welcome@gisborough-hall.com
On the edge of the North York Moors, Gisborough Hall is a four star country house 'home away from home'. For business, leisure, weddings and special occasions, discover our charming Victorian country house hotel where a warm welcome awaits you.